ANCIENT ROOTS OF FASCIST THOUGHT
Mussolini invented the term totalitarianism but its roots go back to the very dawn of history.
Indeed, ideas like eugenics and euthanasia go back to the very beginning of intellectual thought.
From the world of ancient India to the ideas of Plato the concept of human inequality is as old as history.
The same can be said for the concept of respect for nature and nature's laws.
These documentary sources speak for themselves.
ANCIENT WESTERN WORLD
Plato on Totalitarianism and Eugenics
Aristotle on Totalitarianism and Eugenics
ANCIENT EASTERN WORLD
Totalitarian Revolution in Ancient China
Chinese Legalist Philosophy Texts
Totalitarian Revolution in Ancient India
Quotations on the Caste System in Ancient India
MODERN EUROPE
Eugenics and Euthanasia Quotations
Nietzsche and Totalitarianism and Eugenics
REAWAKENING OF THE ANCIENT GERMAN PAST
Hitler, Wagner and Hitler's Concept of Political Prophecy
REAWAKENING OF THE ANCIENT PAST OF INDIA
AWARENESS OF NATURE'S LAWS
Nazi Germany and the Environment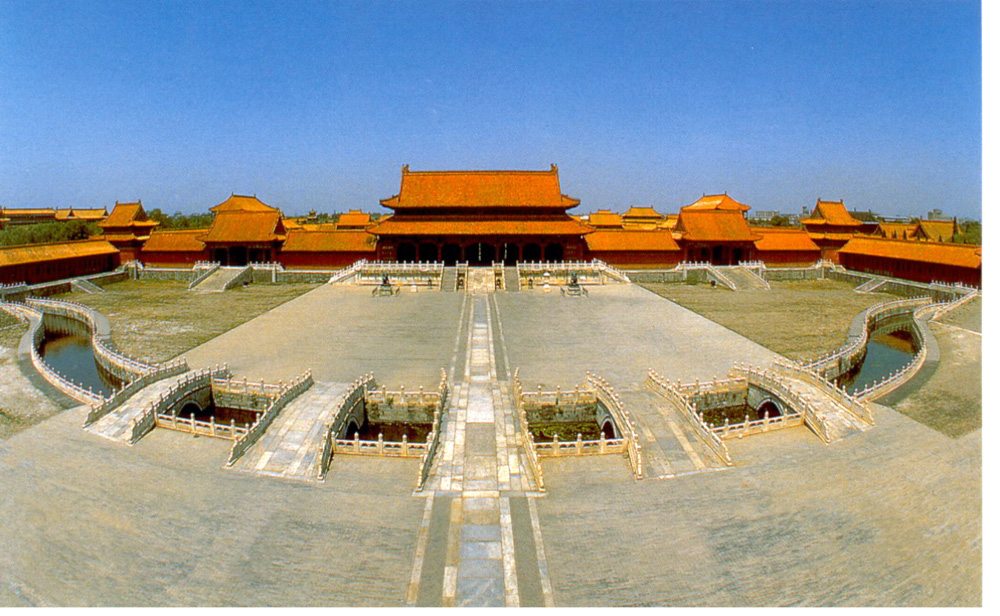 THE HALL OF SUPREME HARMONY IN THE FORBIDDEN CITY IN CHINA
THE TOTALITARIAN IDEAS OF ANCIENT LEGALIST THINKING ARE A PART OF CHINA TODAY