THE EMPEROR
A VISION OF THE FUTURE
A REFLECTION OF THE PAST
---
Since the dawn of human history, civilization has been governed by authoritarian rule.
Society was controlled by emperors, kings and pharaohs.
Today's democracies are totally out of step with the laws of the universe.
They are destroying the biological foundations of life.
Nature is going to correct this situation.... one way or another.
It's very unlikely that democracies will reform themselves.
As a result nature will bring to power a dictator who will set things right.
Just as Napoleon emerged from the chaos the French Revolution,
an Emperor will emerge from the chaos and failure of our current political systems.
The Emperor will put in place the laws needed for man to live on Earth,
but this will be a brutal and ferocious process.
---
PICTURES OF THE EMPEROR
---
THE EMPEROR IS A PART OF THE LARGER
COSMIC LANDSCAPE, A PART OF NATURE'S WORLD.
HE IS BUT A SMALL FIGURE AT THE BOTTOM
OF THIS CHINESE, TANG DYNASTY SCROLL
---
ALEXANDER THE GREAT SWEPT AWAY THE RUINS
OF THE FAILED DEMOCRACY OF ATHENS.
A "COSMOPOLIS" WAS CREATED — THE WORLD STATE
HE PRESIDED OVER AN EMPIRE THAT STRETCHED FROM GREECE TO INDIA.
---
IN INDIA THE FIRST GREAT EMPIRE WAS THE MAURYAN DYNASTY
UNDER THE EMPEROR CHANDRAGUPTA.
---
IN MONGOLIA TODAY
STANDS A VISION OF GLORY
A MONUMENT TO GHENGIS KHAN
THE GREATEST CONQUEROR IN WORLD HISTORY
---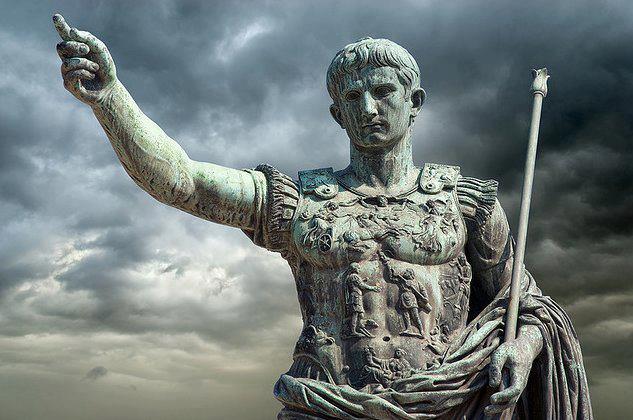 THE ROMAN EMPEROR AUGUSTUS CAESAR
SWEPT AWAY A DYING REPUBLIC
AND PUT IN PLACE A THRIVING EMPIRE.
HE WAS HAILED BY THE PEOPLE AS A LIVING GOD.
---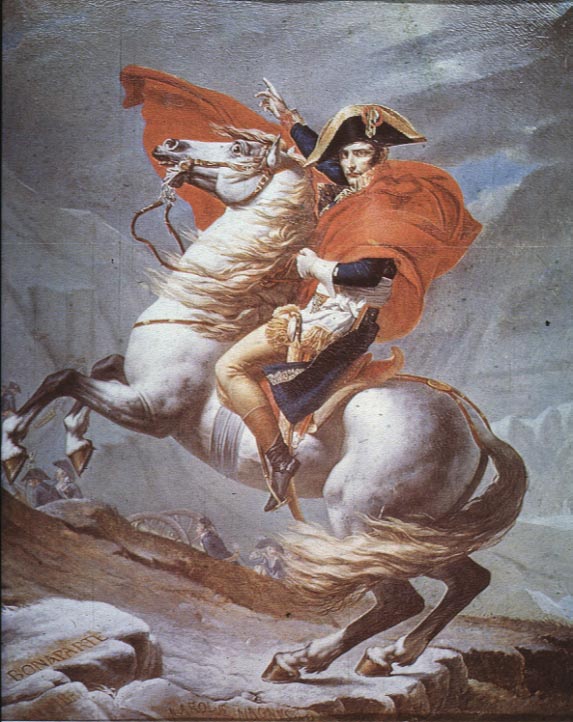 NAPOLEON BONAPARTE BUILT AN EMPIRE OUT OF THE CHAOS OF THE FRENCH REVOLUTION
HE WAS ONE OF THE GREATEST MILITARY COMMANDERS IN HISTORY
OF HIS SUCCESS, HE HAS SAID:
"I FEEL MYSELF DRIVEN TOWARD AN END THAT I DO NOT KNOW.
AS SOON AS I HAVE REACHED IT, AS SOON AS I SHALL BECOME UNNECESSARY,
AN ATOM WILL SUFFICE TO SHATTER ME.
UNTIL THEN, ALL THE FORCES OF MANKIND CAN DO NOTHING TO STOP ME."
---
AS THE WORLD CRISIS UNFOLDS
WE ASK, WHO WILL BE THE NEXT EMPEROR?
WHO WILL BE THE AGENT OF FATE?
WHO WILL BE THE AGENT OF NATURE'S AWESOME POWER?
WHO WILL UNLEASH NATURE'S POLITICAL REVOLUTION
TO BRING THE WORLD BACK INTO HARMONY
WITH THE LAWS OF THE UNIVERSE?