STILL WATERS RUN DEEP
NORWAY: THE BEAUTY AND THE TERROR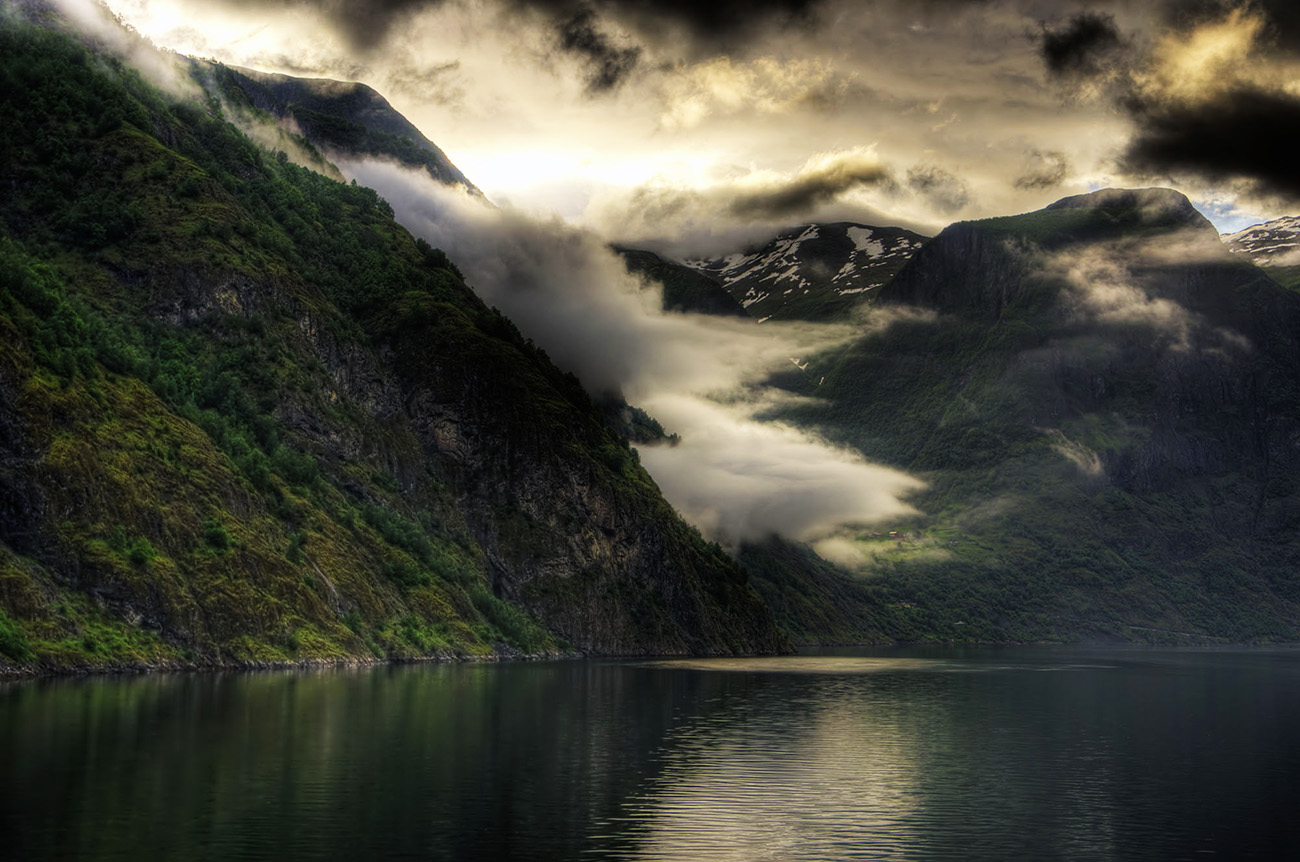 Some see the landscape of Norway as a cheerful middle class postcard.
However, the majestic fjords are also a source of terror.
Created by nature millions of years ago,
they are thousands of feet deep.
Even our Norwegian friends worry about driving near the fjords.
An accident is likely to be fatal.
A car will go down thousands of feet before hitting bottom.
Still waters run deep. In the center of fjords
the stillness of the water conceals powerful currents
way deep below the surface.
Nature's power remains a source of terror.