A TRIBUTE TO MALALA YOUSAFZAI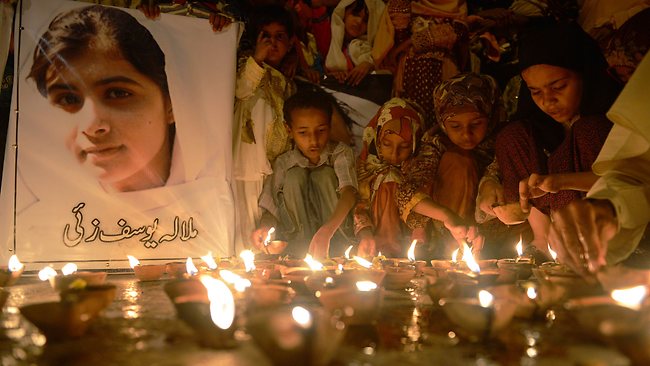 On October 9, 2012 a Taliban faction in Pakistan tried to murder a young girl
Her "crime"? She wanted to go to school.
Today, Malala is in critical condition in a hospital.
What is also in critical condition is the moral and ethical structure of modern Pakistan.
Many top "religious" leaders in Pakistan have refused to condemn this crime.
We do not know whether Malala will ever recover or even survive what has happened.
What we do know is that Pakistan will not survive if this kind of behavior is considered morally acceptable.
What we do know is that the murder of child is a criminal act. It has nothing to do with Islam. It is a criminal act in the eyes of Islam.
The people who committed this crime must be punished.
We wish we could guarantee that this criminal act will so shock the people of Pakistan that no more acts like this will take place.
However, what we can say is that whether she lives or dies, Malala's life has already been a triumph.
Her courage is an inspiration to us all.
Those who have been afraid to stand up to the criminals who attacked Malala should no longer have any excuse to remain silent.
Girls in Pakistan need education. They have a right to education.
The people of Pakistan should honor Malala's leadership by turning her dreams into a reality for all the young women of Pakistan.
For people around the world who come to our web site, we ask you.
Are you remaining silent about things you know are wrong?
Malala had the courage to fight for her ideas at the age of 14.
She may die for them. And you? Think about this.