TRUMP'S MUSLIM BAN
SHOULD BE ABOLISHED.
IT IS A DIRECT THREAT TO NATIONAL SECURITY.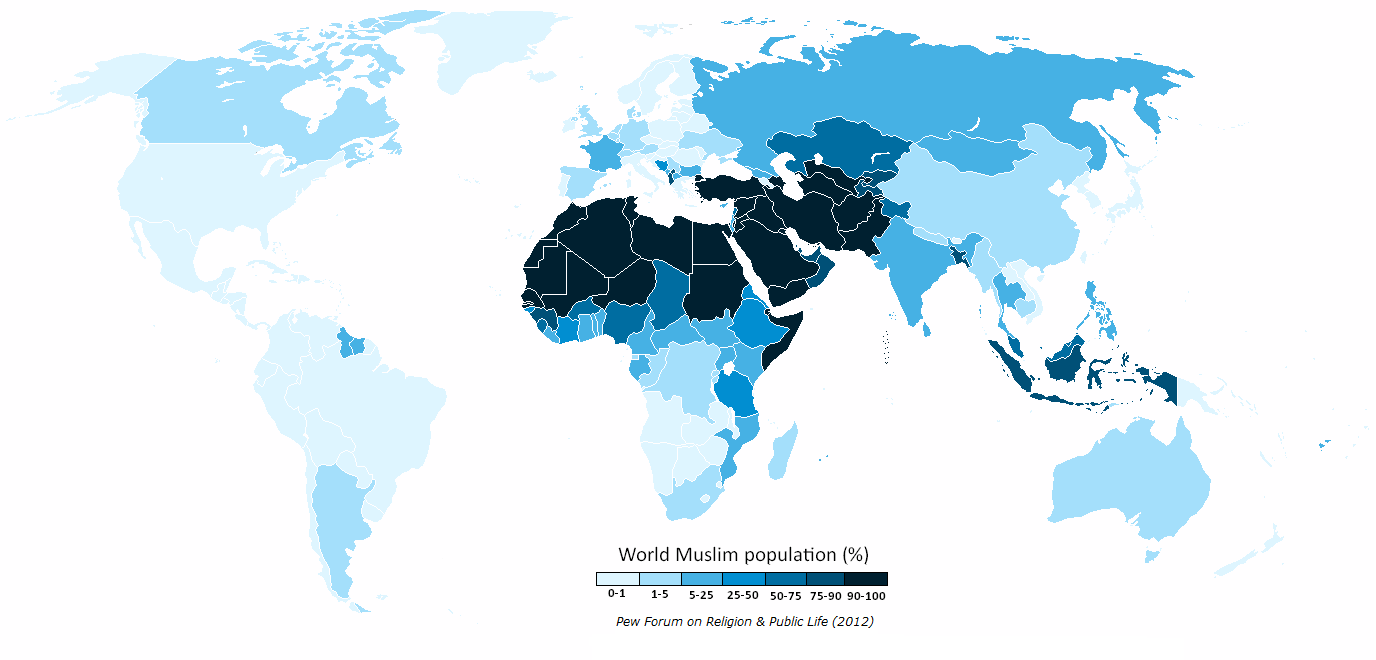 PRESIDENT TRUMP'S EXECUTIVE ORDER FOR THE IMMIGRATION BAN
"Executive Order Protecting The Nation From Foreign Terrorist Entry Into The United States" (The White House | March 6th, 2017)
There are 1.6 billion Muslims on our planet, and Islam is the world's fastest growing religion. There is also a major Islamic nuclear weapons program in Pakistan. Indeed, Pakistan has over 200 nuclear weapons and has the fastest growing nuclear weapons program in the world. Thus, it makes no sense whatsoever to antagonize such a large number of religious people.
Unfortunately, certain elements of American politics and religion are spewing the most vile and dangerous forms of religious hate against Muslims. At the Trump inauguration one the most vile hate mongers, Reverend Franklin Graham, was a keynote speaker. This same person is also a hate monger against gay people.
During his campaign Donald Trump openly talked about banning all Muslims from US. On January 28, 2017 he banned Muslims from seven different countries from entering the US. These countries were Iran, Iraq, Syria, Yemen, Libya, Sudan and Somalia. This ban was ultimately rejected by a federal appeals court (New York Times).
(The seven countries banned by Trump's initial Immigration Ban. In his revised ban, Iraq has been removed, but the other six countries remain on the list)
On March 6th, 2017, Trump signed off on an executive order for a new version of the travel ban. This one has a few differences from the first. It bans immigrants from almost all of the initial countries chosen, but no longer includes Iraq on that list. Also, unlike the previous ban, Syrian refugees are not singled out for a permanent ban on entry.
The new ban is a 90-day travel ban. It has suspended the U.S. refugee program (USRAP) for a period of 120 days. This applies to all refugees. The ban has also decreased the number of refugees that the U.S. will accept per year, decreasing the number from 110,000 to 50,000. The previous ban caused a lot of chaos because President Trump imposed it immediately. Whereas this time, the order will be phased in over a period of two weeks.
Also, the exemption for religious minorities has been removed, and the ban no longer applies to green card holders, diplomats and dual nationals.
Yet is there any logic in banning people from the six countries mentioned above? Not one serious act of terrorism on US soil has been committed by any of the citizens from the countries being banned.
By contrast, millions and millions of Muslims have been slaughtered by western invasions of their lands from the time of the Crusades to Bush's invasion of Iraq to Obama's attacks on Libya and Syria.
We want to make clear that we favor better security. We favor stronger controls over illegal immigration. A corner stone for these reforms is a biometric national ID card for all US citizens and all people entering the US.
Trump's policies will worsen our security by stirring up even more hate against America.
We totally condemn acts of terrorism like the attacks on America in 2001. However, it is important to note that the 3,000 victims of this criminal act are a minuscule fraction of the over one million people killed in Bush's invasion of Iraq in 2003. Also, the terrorists involved in the 9/11 attacks were not from the countries listed above.
We can be more secure. We should be more secure. This will require a greater level of humility in foreign affairs. It will require a reorganization of our system of immigration law enforcement. It will require a respectful relationship with Mexico... not public ultimatums to Mexico about paying for a wall.
Blanket bans on Muslim nations are not a solution. Enraging and insulting 1.6 billion people who are in control of over 200 nuclear weapons is an idiotic idea that should not be government policy.
We understand that many people are rightly concerned about the dangers of terrorists entering America. Let's work together for practical plans to deal with this threat.
---
PAKISTAN'S NUCLEAR WEAPONS PROGRAM IS THE FASTEST GROWING IN THE WORLD.
DO WE REALLY WANT TO DESTABILIZE PAKISTAN
BY INSULTING ALL THE WORLD'S MUSLIMS?