JOHN WESLEY'S FAILED MARRIAGE
THE FOUNDER OF MODERN CHRISTIAN EVANGELISM PREACHED ABOUT HEAVEN
BUT CREATED A PERSONAL AND SEXUAL LIVING HELL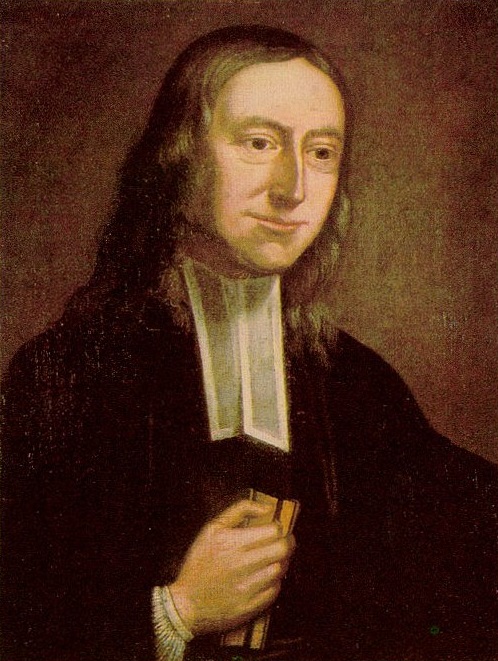 ---
SEE ALSO: OUR REPORT ON THE BIBLE AND SEX
---
In modern America leading evangelical religious denominations have proclaimed themselves to be the ultimate source of truth when it comes to sexual matters. "Family values" proponents claim to have found the secret to successful family living. They spend a huge amount of time denouncing gay people and others who do not conform to their ideas. Up until very recently a lot of their ideas were enshrined into law in the United States. Until very recently anal and oral sex were technically illegal in most US states.
Unfortunately, a look at the family life of the founder of modern evangelism, John Wesley does not inspire confidence that these people are really representing God or anybody who might have some common sense on real family values.
The reality is that John Wesley created a living hell in his own family life, that ended in total failure and disaster. Here are the facts:
---
JOHN WESLEY CLAIMS "GOD'S WILL" STARTED HIS MARITAL DISASTER
Wesley's marriage with Mary Vazeille (also nicknamed 'Molly') was a rocky road. They got married in 1751, split up in 1758, and then proceeded to split up and get back together until Vazeille left him for good in 1771.
Initially he didn't even want to get married at all, but then caved when he acknowledged God's "will" that he find a spouse. He then preached to people the importance of every Christian achieving "perfect love," yet a closer examination of his own marriage reveals that his love wasn't so perfect.
AWAY FROM HOME, WESLEY INSTRUCTS HIS WIFE TO REMAIN "PLAIN"
As the founder of Evangelism, Wesley spent long periods of time away from home doing his ministry. Yet even from afar, he issued his wife instructions for how to live her life. Shortly after their marriage began, he instructed his wife to "remain plain. " (Touchstone Journal).
WESLEY SPENDS LONG PERIODS OF TIME AWAY FROM HIS WIFE
WITH YOUNG FEMALE "ADMIRERS" FROM THE CHURCH
Wesley's inordinate amount of travel left his wife to feel jealous and neglected. It didn't help that he was spending an ample amount of time with other young women of the church, while his wife was left at home feeling spurned. This eventually developed into a pretty nasty situation. Out of retribution, she even released some of his private messages to his enemies so they could publicly insult him.
IN LETTER EXCHANGE, WESLEY TELLS HIS WIFE HER LIFE IS MEANINGLESS, AND TO REMAIN INSIGNIFICANT
In retalliation to his wife releasing his personal information, Wesley said the following: 'He reminded her that she had laid to his charge things that he knew not, robbed him, betrayed his confidence, revealed his secrets, given him a thousand treacherous wounds, and made it her business so to do, under the pretence of vindicating her own character; 'whereas', said he, 'of what importance is your character to mankind? If you were buried just now, or if you had never lived, what loss would it be to the cause of God?' [1]
He further told her, 'Do not any longer contend for mastery…be content to be a private insignificant person, known and loved by God and me.' [1]
---
PHYSICAL ABUSE, INSULTS AND NEGLECT
QUOTES FROM A DYSFUNCTIONAL MARRIAGE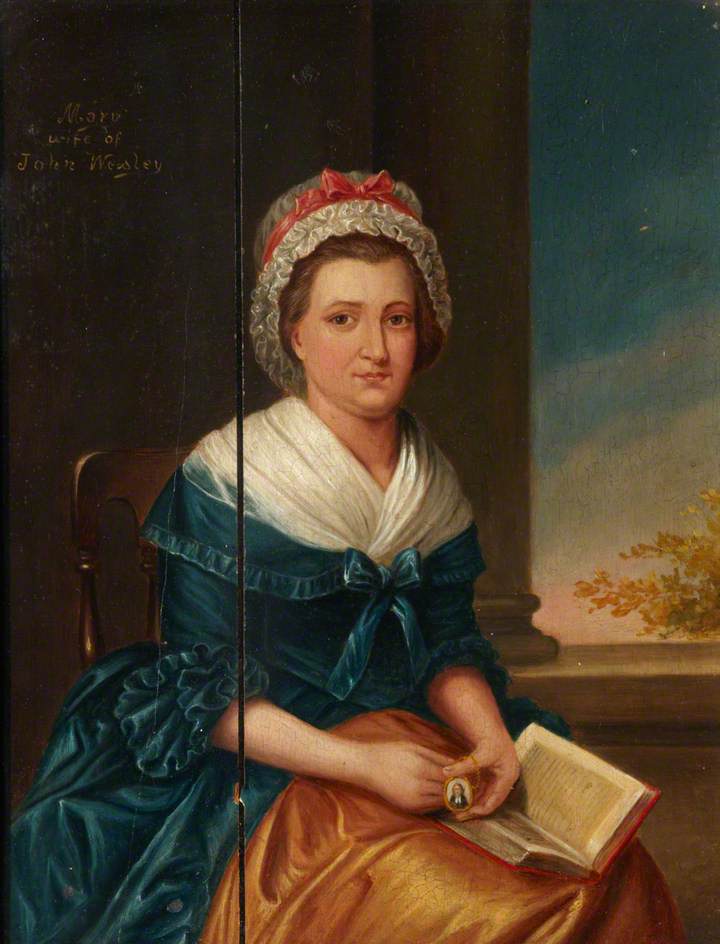 Here are a few slices of life from Wesley's marriage, several of which come from Stephen Tomkin's rather blunt biography about the man's life:
WESLEY HOPES TO SEE HIS WIFE'S WICKED FACE NO MORE
"When Wesley left for a ministry tour in Ireland in 1758, Molly reported that her husband's parting words to her were: 'I hope I shall see your wicked face no more.' (p. 155) [2]
ACCUSATIONS OF ADULTERY
"Reunited in England, they clashed violently—Wesley refusing to change his writing habits [of sending affectionate letters to other women] and Molly accusing him of adultery and calling down on him, in her own words, 'all the curses from Genesis to Revelation.'" (p. 155) [2]
"Almost the sole surviving record of this marriage from Molly's side dates from December 1760, when she said Wesley left a meeting early with one Betty Disine and was seen still with her the following morning. She told him 'in a loving manner to desist from running after strange women for your character is at stake.'" (p. 159) [2]
PHYSICAL ABUSE
At one point, a witness known as John Hampson, Sr. claimed that he walked into a disturbing scene taking place in the Wesley home: John being dragged across the room by a handful of hair, held by his wife (Connecticut Review).
---
WESLEY ONLY MAKES ONE MENTION EVER OF HIS WIFE IN HIS JOURNAL
CELEBRATES HER DEPARTURE
Wesley was known to keep up frequently with his journal entries. Therefore, it is very strange that he only made one entry in regards to his marriage with Vazeille, and its an entry celebrating their separation.
"Finally, she left for good." Wesley reported in his journal, 'I did not forsake her, I did not dismiss her, I will not recall her [2]."
---
JOHN WESLEY OPENLY OPPOSES AMERICAN REVOLUTION
Many in the Evangelical community claim that America is God's country, or that America is great because of its religious freedoms. Religion was a huge part of the Revolution, especially for the Americans who finally felt as if they had some way out of the religious oppression from their King (Library of Congress). The Church of England's presence obviously suffered in the colonies, and most Americans saw the revolution as a direct sign from God that their freedom was coming soon. Yet what is less mentioned, is that John Wesley openly opposed the American Revolution.
He wrote A Calm Address to Our American Colonies in an attempt to dissuade the American colonies from reclaiming their freedom from British rule (Academia). The letter was an attempt by Wesley to calm the colonies and highlight the supposed "freedoms" already enjoyed under the monarchy, and he stressed above all that the American people learn to "fear God and honor the king." The letter went on to proclaim that English Parliament still had the power to tax the American colonies, and that they would enjoy the same liberties as English subjects.
So not only was the founder of Evangelicalism's marriage a nightmare, but he also opposed the American Revolution. These are two facts that are hidden from religious history, but bring up many troubling questions about the roots of the Evangelical movement.
---
SOURCES
[1] Robert Southey, The Life of John Wesley, Hutchinson, p.266
[2] Stephen Tompkins, John Wesley A Biography, Wm. B. Eerdmans Publishing Company, 2003