THE GLOBAL FASCIST REVOLUTION
YESTERDAY, TODAY AND TOMORROW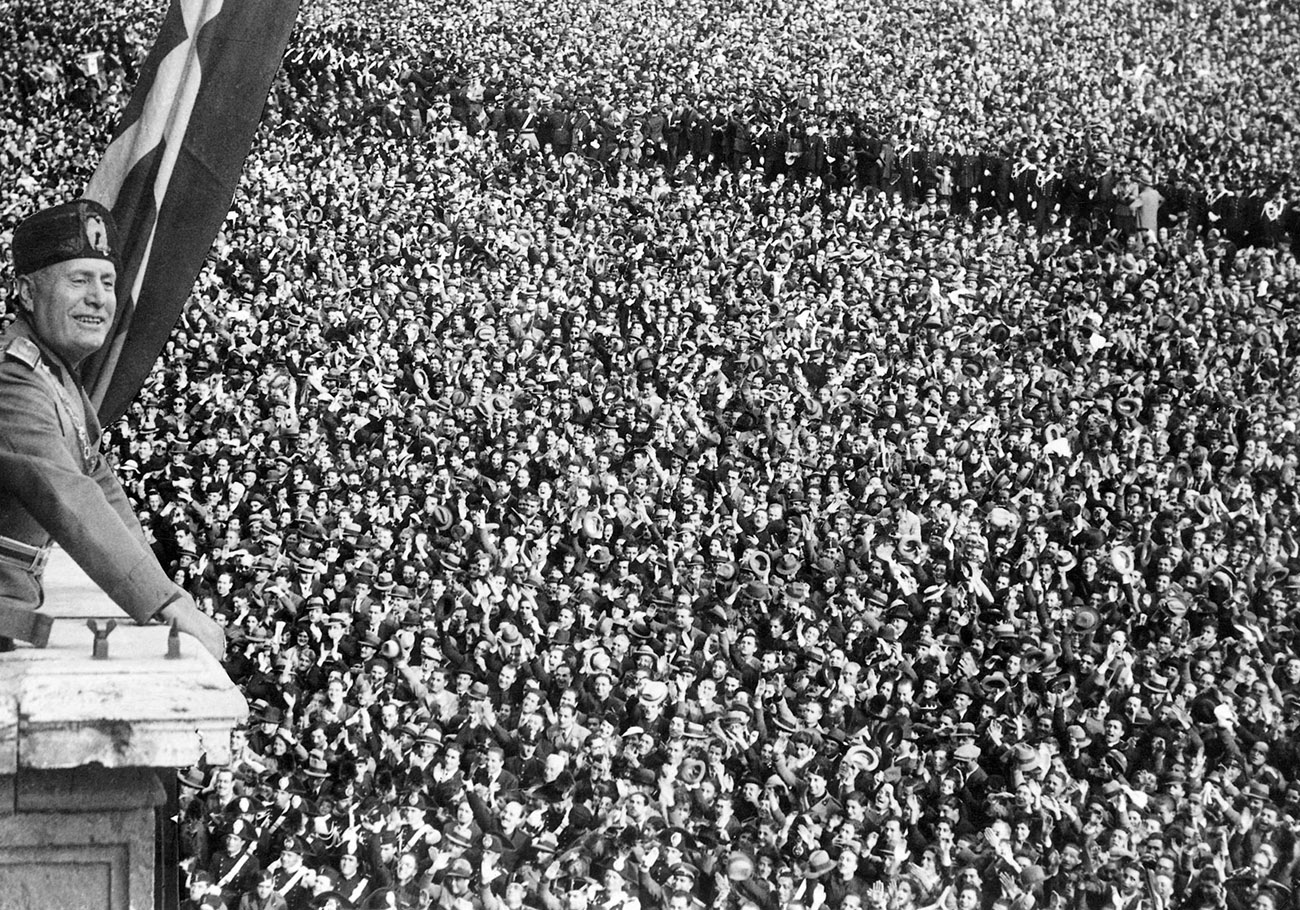 ---
It is our hope that the key problems of our time can be solved by non-violent, political change by means of democracy. Indeed, for 20 years we have had programs to achieve this goal such as our Citizen Education Guide. We are opposed to all forms of racial and religious discrimination and have a major program in this field, our Global Education Project.
However, we need to face the grim fact that today's democratic political systems face a very uncertain future due to their total failure to create a sustainable system that can last in the long term. Today's world order is presiding over the largest destruction of life since the Permian Extinction, 250 million years ago. No amount of corporate and political green washing can cover up this reality. Meanwhile, the global economy has not resolved the problems that led to the near total economic collapse of 2008. Indeed, old debts have simply been papered over with even larger new debts, financed by the largest wave of money printing in world history.
Mussolini invented the term totalitarianism but it is actually a system of government that is thousands of years old. Indeed, a lot of what Plato represented could be seen as fascism as is documented in our report. Below we link to documentary materials about fascism, from ancient times to the current era.
Today, parliamentary "democracy" in the west is in the greatest crisis in its short history (in terms of the flow of historical time). It faces the grim consequences of ignoring nature's laws and creating a system that is certain to face either drastic change or total destruction in a series of environmental and economic disasters.
The system is in a state of paralysis. As in the failure of democracy in ancient Rome plutocratic forces tend to dominate the "democratic" system sometimes creating a sham "democracy" that is really ruled by money. As the failure of democracy in ancient Athens, "democracy" in America is dominated by lunatic delusions of world empire. Leadership is all too frequently dominated by professional politicians who believe in nothing, like Angela Merkel and Hilary Clinton.
The end result is a system that is actually moving towards totalitarian systems of control while actually claiming to be trying to "save democracy". Obama has actually accelerated the totalitarian legal revolution of George Bush.
Albert Speer observed that "fascism will come back as anti fascism". It is happening today and these trends are going to accelerate far more rapidly as the environmental and economic debts and contradictions enforce their will on a rotting and bankrupt system of governments.
The ancient poet Homer stated in the Iliad "The rule of many kings is the road to disaster. There must be one king with absolute authority (The Illiad, Book II)." Yesterday, today and tomorrow history rules remain the same.
We would hope the modern democratic systems could reform themselves. However, this is very unlikely. Thus, this report has enormous importance for the global future.
---
BRIEF STATEMENT OF PUBLICATIONS PRINCIPLES. The World Future Fund serves as a source of documentary material, reading lists and internet links from different points of view that we believe have historical significance. The publication of this material is in no way whatsoever an endorsement of these viewpoints by the World Future Fund, unless explicitly stated by us. As our web site makes very clear, we are totally opposed to ideas such as racism, religious intolerance and Communism. However, in order to combat such evils, it is necessary to understand them by means of the study of key documentary material. For a more detailed statement of our publications standards click here.
---
What follows are some key documentary resources.
---

---

MUSSOLINI AND FASCIST ITALY

BENITO MUSSOLINI

WFF: Benito Mussolini "The Doctrine of Fascism" (1932)

WFF: Benito Mussolini "Doctrina del Fascismo" (The Doctrine of Fascism) Italian

Twenty-One Important Speeches of Mussolini Italian
Mussolini Speech in Rome (February 23, 1941)

WFF: Mussolini Documentary Sources

I Documenti Della Storia Italian (Documents of History - Italian Fascism in Center of Page)

ROBERTO FARINACCI

Three Letters from Roberto Farinacci to Benito Mussolini (1926-27) Italian
Biography of Roberto Farinacci Italian
Il Regime Fascista (The Writings of Roberto Farinacci) Italian

ACHILLE STARACE

Biography of Achille Starace Italian
JULIUS EVOLA
Julius Evola Text Archive Texts in English, Italian, and French (Internet Archive)
"On the Secret of Degeneration" (1938)
---
Official Japanese Announcement of Co-Prosperity Sphere 1940

Official Japanese Statement on World Situation, January 1941

Tojo's Speech to 1943 Asian Summit Meeting
Way of the Subjects (Japanese)
Origin of the State (Japanese)
BOOKS ON AMAZON
Bushido: The Way of the Samurai (Square One Classics) by Tsunetomo Yamamoto
Hagakure: The Book of the Samurai by Tsunetomo Yamamoto
Zen at War (2nd Edition) by Daizen Victoria
Shinto and the State, 1868-1988 (Studies in Church & State) by Helen Hardacre
---
FASCISM IN ASIA (WFF REPORTS)
Islamic World
Hitler and Grand Mufti - Meeting in Berlin 1941 - Official Transcript
India
Bose's Speech to 1943 Asian Summit Meeting
China
Japan
---
Spain

Primo de Rivera Complete Works Spanish

De Rivera bio

Excerpts of Speeches by de Rivera

Oswald Mosley

Oswald Mosley British Politician and Philosopher 1896-1980
Mosley Speeches

Norway

Sweden

Sven Hedin (Wikipedia)

WFF: Savitri Devi Meets Sven Hedin

Argentina

---

POSTWAR FASCISM

SAVITRI DEVI AND SVEN HEDIN

About Savitri Devi (Metapedia)

WFF: Savitri Devi Meets Sven Hedin

FRANCIS YOCKEY

About Francis Yockey (Metapedia)

Imperium: The Philosophy of History and Politics

The Proclamation of London 1949

---

DEEP ECOLOGY

LINKOLA

About Pentti Linkola (Metapedia)

Can Life Prevail? Book on Amazon

---

REBIRTH OF FASCISM IN AMERICA

The totalitarian legal revolution of Bush and Obama
is being combined with a campaign of global imperialism.

Today, America is committed to a campaign of global imperial rule.

---

REBIRTH OF FASCISM IN RUSSIA AND CHINA

A very thought-provoking article from Germany's Der Spiegel on the paradox that today's modern, supposedly "free enterprise" "democratic" "new order"
is based on a totalitarianian state that has a closer relationship in terms of political and economic theory to Mussolini's Italy
than modern democratic systems. Click here for article. (Spiegel Web Site, 2-27-07)

---

MORE ON RUSSIA

How Putin Invented The New Authoritarianism (Forbes, 1-28-14)

Why Putin Is Still so Popular in Russia (The Atlantic, 7-23-13)
Russians seem to prefer a strong, authoritarian state to the weak government and economic chaos they experienced under Yeltsin.
---
MORE ON CHINA

China and the Authoritarian Model: The Relationship Between Economic Growth and Economic Freedom (Academia.edu Report)
The conventional wisdom in international relations has been the best model for political growth.
Yet this report finds the opposite and claims that authoritarian regimes maintain high economic output and are actually better than their Democratic counterparts at achieving economic growth.

A very thought-provoking article from Germany's Der Spiegel on the paradox that today's modern, supposedly "free enterprise" "democratic" "new order"
is based on a totalitarianian state that has a closer relationship in terms of political and economic theory to Mussolini's Italy
than modern democratic systems. Click here for article. (Spiegel Web Site, 2-27-07)

Tiananmen Square 25th Anniversary: The Day the World Saw China's Totalitarianism in Action (Vice News, 6-3-14)

Canadian Politician Admits his admiration for Chinese Totalitarianism (National Post: Canadian Politics, 11-8-13)

Why China's Political Model Is Superior (The New York Times, 2-16-12)

Why China Does Capitalism Better than the U.S. (TIME, 1-20-11)

China's Modern Authoritarianism (The Wall Street Journal, 5-25-09)

China's Next-Generation Nationalists (Los Angeles Times, 5-6-08)

China's Neo Fascist System Becoming a Model to Many (Washington Post, 5-20-07)
---
REBIRTH OF FASCISM IN INDIA

Why Narendra Modi's Election Threatens Democracy in India (The Nation, 5-23-14)

Six Questions for Narendra Modi (Counter Currents, 4-22-14)

Journey towards soft fascism (The Times of India, 3-29-14)
---
REBIRTH OF FASCISM IN JAPAN

Major film in Japan glorifies Kamikazes.

Japan, unlike Germany, has not totally repudiated its actions in World War II. Indeed, Japanese Prime Ministers worship at the Yasakuni Shrine
where many of Japan's World War II leaders are commemorated in spite of vehement protests from nations like China and Korea. (Reuters Web Site, 5-12-07)

Just recently, a new film has been made with the active support of Japan's popular Governor of Tokyo that glorifies the Kamikazes.

Japan is undergoing a geopolitical revolution as it confronts China and seeks to rebuild its military power.

Connection of Neo Conservatives in America and Neo Fascism in Japan

This article shows that in many ways modern imperialist "neo-conservatives" in America can be seen
as really modern neo-fascists. Here one of the leading neo-conservative columnists calls for
arming Japan with nuclear weapons (a quite popular idea among American imperialists).

Arming Japan with Nuclear Weapons
Columnist Charles Krauthammer, an advocate for the use of torture against terror suspects, writes that the new right-wing government of Japan,
which embraces Japan's militaristic past, should be armed with nuclear weapons in response to the testing of a small nuclear device by North Korea.
This despite the fact that Japan is already protected by treaty under the U.S. nuclear weapons umbrella. (Washington Post, 10-20-06)

---

---
---