CREATIVE GERMAN WRITER
FLUENT GERMAN AND ENGLISH REQUIRED
---
This position involves writing creative articles about the past, present and future of Germany as well as monitoring the evolution of the European Union. You could also participate in our general programs on world future trends. A summary of these programs can be found here. Visions of the Future: An Introduction to Future Watch Studies on Our Site. These are the products of years of work since we were founded in 1995.
We would strongly prefer to hire a native German speaker but will consider non-German applications if this person is FLUENT in German. You will be tested to make sure you are fluent.
Germany is in the heart of modern Europe. Europe has the potential to become a global power equal to America. Europe today has a bigger economy than America, a larger population and just recently the capitalization of European stock markets passed America to be number one in the world. What is less well known is that the combined European armies are now larger than the American Army, and Europe has the high tech defense industrial base to build a military equal to or superior to America's if it ever chose to do so. Two European states, France and England, already have a nuclear military capability. A wild card in the long term future of Europe is Russia. It is far from inconceivable that Russia might one day join the EU creating a global colossus dominating the giant Eurasian mainland.
We are looking for researchers who have a very good understanding of German history from 1870 to 1945 and current German politics.
Here are some issues that matter to us.
STRONG SUPPORT FOR THE EU. The EU has its faults and we don't support all its policies. However, the EU is a matter of life and death for Europe. Without it Europe would be drastically weakened in every way. Brexit was a totally insane disaster,
STRONG OPPOSITION TO NEW COLD WAR WITH RUSSIA. Obama started a new Cold War with Russia and Trump has done little to stop it in spite of endless accusations of "collusion" with Putin. Indeed, a disastrous set of sanctions was passed against Russia in 2017. Sanctions are an act of war. This is a road to disaster. Europe should not be involved in supporting this as Merkel has done.
STRONG SUPPORT FOR EUROPEAN CONCEPT OF WELFARE STATE AS IN GERMANY. It's not perfect but the world has much to learn here about what works. A particularly relevant point here is the mandate of labor representatives on corporate boards.
We would also like somebody to be informed about German artistic and cultural trends. We also cover these subjects. An interesting vignette for example is the connection between ancient paganism, Richard Wagner and many aspects of northern European heavy metal rock. If you have a Facebook page, please bring it to our attention. See details below for application.
---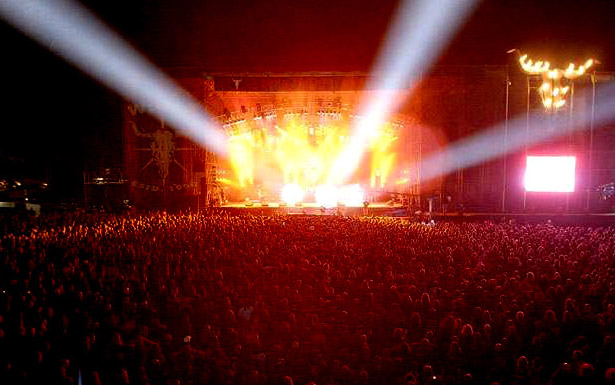 ---
We eventually plan to open an office in Berlin. This person is to help prepare the groundwork for this.
Requirements: This project requires a good understanding of European and German history. We would prefer to hire a German native speaker but other applications will also be considered. You must be absolutely fluent in German, very good in English and have a sophisticated understanding of modern German politics.
Note: You could begin this position on a part-time consulting basis if this seemed practical. We are also looking for German volunteers.
Please send resume to helpwanted@worldfuturefund.net Please place German Writer Application in subject line of e mail.
We check e mail seven days a week so don't hesitate to e mail us on a weekend.