AFGHANISTAN AND PAKISTAN
HISTORICAL MAPS
These maps show the artificial nature of the borders of Pakistan and Afghanistan.

Over 50% of Pakistan's territory is populated by ethnic groups with little enthusiasm for Islamabad.
Note the borders before British and Russian imperialism in the map below of the borders of 1849.
These facts bode ill for the future of both nations. It's very hard to see the Baluchis and
the Pashtuns remaining as part of Pakistan over the long term.
---
ETHNIC MAP OF PAKISTAN 2010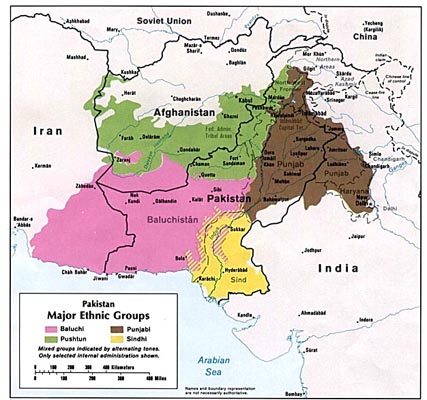 ---
ETHNIC MAP OF AFGHANISTAN 2010
---