POLITICAL MASS MURDER
AND CLIMATE CHANGE
LESSONS FROM HISTORY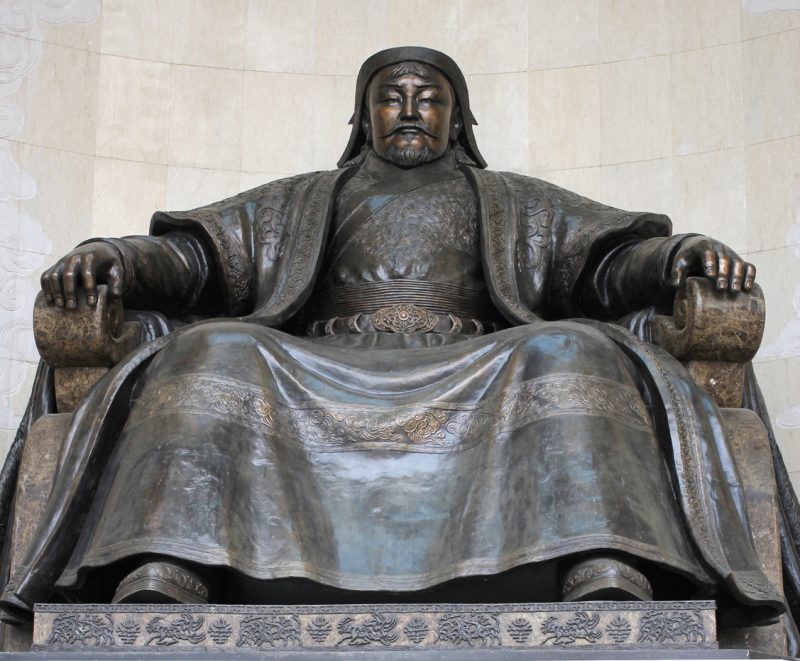 Reform is coming with or without the world's political leaders.
These lessons from history show one option for reform, mass murder. If very large numbers of people are killed off, the climate will definitely improve for the survivors.
Obviously, we don't support this. However, the world's environmental problems are certain to lead to wars if they are not fixed.
War could go nuclear and wipe out all. However, major non nuclear wars would likely reduce carbon emissions since there would be a lot fewer people after the carnage ended.
Here are some lessons from history.
Genghis Khan killed so many people that carbon levels plummeted (Daily Mail, 1-25-11) Report
According to a Carnegie Science report, Genghis Khan and his Mongol hordes had an impact on the global carbon cycle as big as today's annual demand for gasoline. Genghis Khan has been branded the greenest invader in history - after his murderous conquests killed so many people that huge swathes of cultivated land returned to forest.
European colonizers killed so many Native Americans that it changed the global climate, researchers say (CNN, 2-2-19) Report
When Europeans arrived in the Americas, they caused so much death that it changed the global climate, a new study finds.
European settlers killed around 56 million indigenous people over about 100 years throughout South, Central and North America, causing large swaths of farmland to be abandoned and reforested, researchers at University College London, or UCL, estimate. The increase in trees and vegetation across an area the size of France resulted in a massive decrease in carbon dioxide (CO2) in the atmosphere, according to the study.