LIFE AND DEATH IN VIRGINIA
STAYING ALIVE AND PROTECTING YOUR RIGHTS AS A PATIENT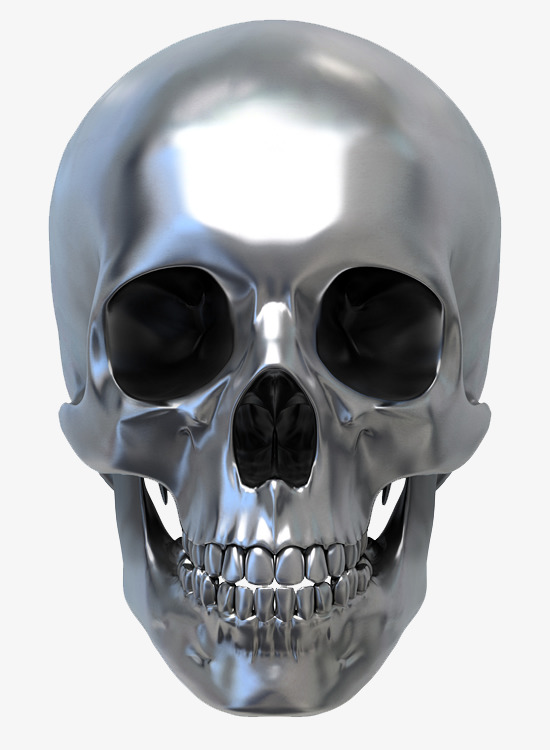 ---
It is estimated that over 200,000 people are killed every year in America
due to medical incompetence. Millions more are injured. See Report.
The purpose of this report is to show you how to try to protect yourself.
Our goal is reform.
Where possible we want people to report bad practices
and try to work with institutions like hospitals for reform.
Law suits are a last resort.
However, sadly, in our view the rot in much of the system is so deep
that government regulators and law suits may be necessary.
A key part of the problem is the insane and criminal reality
that America is the only modern state without national health insurance.
Millions are dumped into an overloaded emergency room system.
Basic care is not provided until things have reached a disastrous
and very expensive state for too many people.
This is why America has the highest health care costs in the world.
We would stress that it is very important to complain.
If you don't speak out, somebody else could be injured or killed.
Our goal here is reform. You can be a part of it.
---
FILING A HEALTH CARE COMPLAINT
How do you file a health care complaint?
If you are in a hospital, try to bring your complaints first to your doctor and nurses. Be as specific as you can and ask how your complaint can be resolved.
You can also ask to speak to a hospital social worker who can help solve problems and identify resources.
Social workers also organize services and paperwork when patients leave the hospital.
If this is not working, be sure to notify these people that you plan to report matters to government authorities.
VERY IMPORTANT. Save all written records you have received.
Try to be calm. DO NOT make vague threats that may not be credible.
For example, a law suit is a serious and expensive time consuming matter.
It is a last resort.. although if you feel serious injury is fault of hospital you should definitely proceed.
If you get an infection while you are in the hospital or have problems getting the right medication, you can file a complaint with the Joint Commission.
This group certifies many U.S. hospitals' safety and security practices and looks into complaints about patients' rights. It does not oversee medical care or how the hospital may bill you.
See our links below for more information.
National
How Can I Complain About Poor Medical Care I Received in a Hospital? (U.S. Department of Health and Human Services)
How to File a Complaint (U.S. Department of Health and Human Services)
How to Complain and Get Heard (Agency for Healthcare Research and Quality)
File a Complaint (Healthcarefinder.gov)
How to file a complaint (grievance) (Medicare.gov)
Types of Complaints that can be Filed About Your Quality of Care (Medicare.gov)
General Consumer Complaints
Filing a Consumer Complaint (USA.gov)
A Complaint Guide for Unhappy Customers (Washington Post)
How to Complain and Get Results (The New York Times)
State of Virginia
Complaint Unit (Virginia Department of Health)
File a Complaint (Virginia Department of Health Professions)
Filing a Complaint FAQs (Virginia Department of Health Professions)
---
CONSUMER RIGHTS
Consumer Rights and Protections (Medline Plus)
Rights and Protections (Healthcare.gov)
Consumer Protection And Managed Care: The Need For Organized Consumers (Health Affairs)
Consumer Protections (Office of Personnel Management)
Filing a Consumer Complaint (USA.gov)
Consumer Action Help Desk (Consumer Action)
---
HEALTHCARE ASSISTANCE
Contact Information of Organizations for Medicare By Organization or Topic of interest
State Insurance Assistance Programs
---
FIND A GOOD DOCTOR
Find the Right Doctor. Get the Best Care (Health Grades)
How to find out if your doctor is in good standing. It takes some digging (Washington Post)
How to Find Complaints Against a Doctor or Hospital (Nolo)
National Practitioner Data Bank
---
FIGHTING HEALTHCARE FRAUD AND ABUSE
Fighting Healthcare Fraud and Abuse
4 Ways to Deal with Abusive Physician Behavior (Physicians Practice)
Patient Abuse in the Health Care Setting: The Nurse as Patient Advocate (National Center for Biotechnology Information)
Patient Abuse in the Health Care Setting: The Nurse as Patient Advocate (AORN)
---
HEALTHCARE REGULATION
How is health care regulated by the laws in your area?
What can you do, as a citizen, to speak out and use the law for your protection?
Healthcare Regulations: Who Does What? (Your Training Provider)
---
VIRGINIA HEALTHCARE LAWS AND REGULATIONS
Filing a Health Care Complaint in Virginia (Virginia Department of Health)
Laws Regulations and Guidelines (Virginia Department of Health)
Licensure and Certification (Virginia Department of Health)
Commonwealth of Virginia - Division of Legislative Services
Virginia Health Professionals Board of Medicine
Virginia Health Care Laws - Find a Law
---
VIRGINIA HEALTHCARE GENERAL
Virginia Health Care Association
---
VIRGINIA LONG TERM CARE
The Division of Long Term Care (Virginia Department of Health)
Home and Hospice Care (Virginia Department of Health)
Nursing Home - Know Your Rights (VA Legal Aid)
---
VIRGINIA HOUSE OF DELEGATES
Virginia House of Delegates Committees List
Virginia House of Delegates - Health and Welfare Institutions
---
VIRGINIA SENATE
Senate of Virginia Standing Committees
---
HEALTHCARE LAWSUITS
As we mentioned above, filing a lawsuit should be your last resort.
However, if you or a loved one have been seriously injured,
you should definitely discuss the matter with a lawyer.
There is no guarantee you'll get any money through a lawsuit.
You could actually even lose money and waste a lot of time on the effort.
Lawsuits can become very expensive and some even last for years.
If you don't pay the legal fees yourself, you could be getting into a legal agreement that might not serve your best interests.
Here are some resources if a lawsuit is your only resort.
Finding a Personal Injury Lawyer
---
THE BASICS OF MEDICAL MALPRACTICE
Medical malpractice is when a patient is harmed by a doctor (or other type of medical professional) who fails to competently perform his or her medical duties. The rules about medical malpractice vary from state to state.
But there are some general principals and broad categories of rules that apply in most cases.
REQUIREMENTS FOR A MALPRACTICE CLAIM
A doctor-patient relationship existed: You must show that you had a physician-patient relationship with the doctor or medical professional that you are suing.
The doctor was negligent: Just because you are unhappy with your diagnosis or treatment results, this doesn't mean your doctor was negligent. The doctor must have been negligent in connection to your diagnosis or treatment. To sue for malpractice, you must be able to show that the doctor (or medical professional) harmed you in some way that a competent doctor, under the same circumstances, would not have. It is not required for the doctor's care to be the best possible, but to be reasonable, skillful and careful.
The doctor's negligence caused the injury: Because many malpractice cases involve patients who were already sick or injured, there is often a question of whether the doctor did, negligent or not, actually cause the harm. For example, if a patient dies after treatment for cancer, and the doctor did do something negligent, it could be hard to prove that the doctor's negligence, and not the cancer, caused the death.
The injury lead to specific damages: Here are types of harm that patients can sue for: physical pain, mental anguish, additional medical bills, lost work and lost earning capacity.
COMMON TYPES OF MEDICAL MALPRACTICE
Failure to diagnose: This is a situation in which a competent doctor would have discovered the patient's illness or made a different diagnosis.
Improper Treatment: This is when a doctor treats a patient in a way that no competent doctor would have.
Failure to warn a patient of known risks. Doctors have a duty to warn patients of known risks of a procedure or treatment. This is known as the duty of informed consent.