HELP WANTED
FULL TIME AND PART TIME POSITIONS AVAILABLE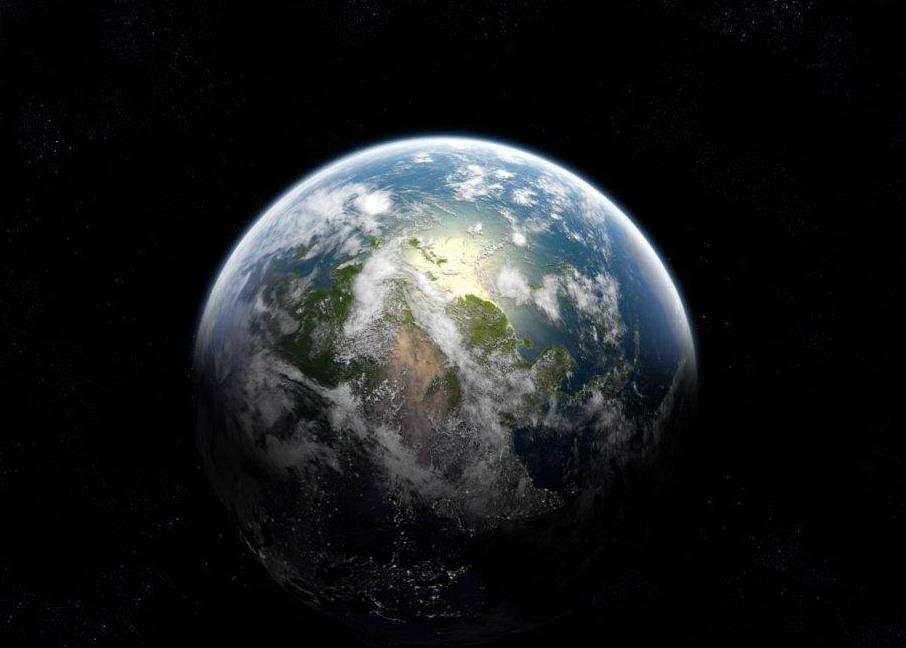 ---
World history is at a turning point. We are on a path that cannot continue. The pace of change is speeding up. Environmental problems are growing at a far faster pace than predicted. Meanwhile, the current world order is compounding its problems by the creation of larger and larger amounts of financial debts to paper over problems.
We are looking for a few creative people who can be prophetic voices. We need to document the scale of problems and set forth solutions. We also study history and philosphy to place current events in perspective.
We have found that it is often useful to hire people on a consultant basis before moving to a full-time position during the 20 years we have been in business. Whether a certain position should or should not be full time depends on the specific needs and abilities of the person. In many cases you would be able to do most of your work from home, and would not have to sit for long periods of time in Washington's ever growing traffic mess.
If you know of somebody else who might be interested in our positions, please call this web site to their attention.
Volunteer positions are also available. See our page.
Instructions on how to apply for a position with us are at the bottom of this page. Please follow these instructions and pay attention to the qualifications listed for each position. Here are the key positions that are open:
---
NOTE CONCERNING FOREIGN LANGUAGE SKILLS. Overseas applications are welcome. The ability to speak fluent German is a plus for almost all positions, though it is not essential for all. Building up a greater presence in Europe is a top goal for us. Thus, the more people who speak German on our staff, the better. We are very interested in hiring a competent fluent German researcher for our Washington, D.C. area office.
We are also looking for people who speak fluent Chinese, Russian and Spanish. Please note that the term "fluent" means that you must be totally fluent in speaking, reading and writing. We are very interested in native speakers. Green card holders and foreign citizens are most welcome to apply for all positions.
---
We are always looking for creative people who could contribute to our web site. See a position of importance to us.
We are looking for writers on our planet's global environmental crisis and other important matters. We combine a professional study of the present with a study of history, religion and philosophy.
Writers could be full-time or part-time. Since our founding over ten years ago, we have made excellent use of consultants.
THE STUDY OF HISTORY
(A reconstruction of ancient Athens at the time of Pericles,
painted by the great neo-classical architect, Von Klenze)
It is our belief that history matters. We combine a highly professional study of the present with a study of the past, including the ancient past. For example, we believe that the study of democracy's strengths and weaknesses in ancient Greece and Rome has huge lessons for our democracies today. We already have a brief page on the ancient Greek and Roman influences on the U.S. Constitution. A study of the deep ancient roots of totalitarianism is also relevant as a warning about what could happen in the future.
We want to produce some studies on the reasons for the suicide and ultimate failure of democracy in ancient Greece and Rome and the lessons we need to learn from all this.
THE STUDY OF WORLD POLITICAL PHILOSOPHIES AND RELIGIONS
We believe that the study of political philosophy and religion on a global basis is critical to developing a global vision of a political future. As Al Gore states in his excellent film, "An Inconvenient Truth", the global environment crisis is more than a crisis of technological and policy challenges, it is a moral crisis. An understanding of different religions and political visions is critical to building a global consensus for positive change. Modern America could be in a position similar to that of ancient Greece when it became a world power as a result of the conquests of Alexander the Great. Its political institutions needed to evolve to be more respectful of non-Greek cultures. It had to make the evolution from the polis to the cosmopolis.
As noted above, we also want writers to cover political developments in Europe, particularly Germany, aspects of underground culture related to environmental awareness, ancient pre-Christian religions and their respect for the earth and totalitarian political theories from the ancient world to the present.
You need to be able to have good research skills and the ability to write in a manner that can explain complex issues to leaders and ordinary people. Ideally, you would have good people skills to help us relate to other organizations.
Students are welcome. Foreign language speakers and immigrants are particularly welcome.
---
CREATIVE WRITER ON GERMAN HISTORY, CULTURE AND MODERN POLITICS
FLUENT GERMAN REQUIRED
This position is to study the European Union with a particular focus on Germany and its current politics in the context of its controversial history. The exact location for this person is open to negotiation. It could be in Germany, America or England in the near term. In the long term it is to be in Berlin, Germany
We would strongly prefer to hire a native German speaker but will consider non-German applications if this person is FLUENT in German.
As Europe unites, it is becoming a global power equal to America. The center of Europe is Germany. Modern Germany is in a stronger position that at any time in 500 years on the continent of Europe. Unfortunately, Anglela Merkel has not used this power well. Her efforts to play politics with the financial crisis in Greece led to a total disaster. Her decision to side with America over the crisis in Ukraine has set the stage for a new Cold War.
Europe today has a bigger economy than America, a larger population and just recently the capitalization of European stock markets passed America to be number one in the world. What is less well known is that the combined European armies are now larger than the American Army, and Europe has the high tech defense industrial base to build a military equal to or superior to America's if it ever chose to do so. Two European states, France and England, already have a nuclear military capability. A wild card in the long term future of Europe is Russia. It is far from inconceivable that Russia might one day join the EU creating a global colossus dominating the giant Eurasian mainland.
| | |
| --- | --- |
| | |
We would also like somebody to be informed about German artistic and cultural trends. An interesting vignette for example is the connection between ancient paganism, Richard Wagner and many aspects of northern European heavy metal rock. We are not purely talking about fringe and extreme elements here but rather the larger aspects of black metal and death metal in modern Europe.
We eventually plan to open an office in Berlin. This person is to help prepare the groundwork for this.
Requirements: This project requires a good understanding of European and German history. We would prefer to hire a German native speaker but other applications will also be considered. You must be absolutely fluent in German, very good in English and have a sophisticated understanding of modern German politics.
Note: You could begin this position on a part-time consulting basis if this seemed practical.
More details are on this position here. Berlin Writer
---
Looking for a creative web designer. Click here for details.
---
---
GLOBAL MEDIA AND POPULAR CULTURE PROJECT
PART-TIME WRITERS NEEDED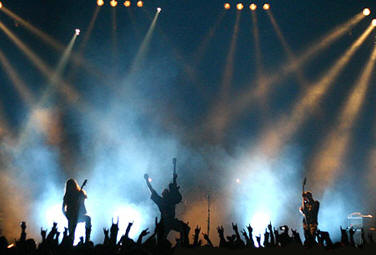 We are looking for part-time writers in the Washington, D.C. area in America and in Berlin, Germany.
Popular culture is a huge subject. Our primary focus is metal, particularly in relation to its connection to the rebirth of paganism in Europe and Latin America. We are interested in the connection between metal, paganism and respect for our planet's environment. We are also interested in science fiction art, landscape painting and nature photography.
UNDERGROUND CULTURE WEB PORTAL
We have already set up a web portal dealing with underground culture Underground Web World, concentrating primarily on metal and science fiction art for the near term. We have received a very positive response to this.
We are particularly interested in seeing how popular culture can be influenced to bring to public attention the need for a global effort to focus on environmental and social problems. At the moment, the environment simply has not reached adequate critical mass on the global political agenda. We need to see how popular culture can be influenced to correct this situation.
SUBCULTURES OF ALIENATION. We see relevance in the emergence of various subcultures of alienation around the world. These could potentially be mobilized as forces of positive change since they are at odds with the status quo. Obviously, there is not an automatic correlation between alienation and intelligent political action. However, it is a subject well worth studying. A key is to is reach out to artists in terms of their needs as artists (as opposed to delivering a direct ideological appeal.) We want to try to direct alienation into positive channels (effective political action) as opposed to negative directions such as self destruction via hedonism or violence and terror.
REQUIREMENTS. We have received a veritable flood of applications for positions in this field. Unfortunately, a lot of these applications contain virtually no information about the applicant's credentials for this field. While prior media business experience is not absolutely essential, you do need to show some basic understanding of what is going on. For example, we would like to know what bands and or films are important to you. (This can be from an artistic point of view or a political point of view. Please list some bands and movies that are well-known so we can have some idea of what you are talking about.) It would be useful to be well informed about metal.
If you have a Facebook site or other social media site, it would be useful for us to see it to get a concept of your artistic interests.
Foreign language skills are very important, particularly German, Chinese or Japanese since the international media world is of great importance to us.
---
A key part of clerical work here is filing and ordering research material, as well as picking up and delivering material that we need. We are looking for people who have potential for promotion and have an interest in our programs. You MUST have:
Reliable transportation (car or motorcycle). (Metro alone will not do it.)

Basic Windows computer skills, and we would hope you would have your own Windows computer (although this is not an absolute precondition of being hired).

You must live in Washington, D.C. area, and preference is given to people near Old Town, Alexandria.
We do offer training for promising clerical people to increase their earnings and potential by developing their computer, artistic and research skills. (Note, however, that basic Windows computer skills are required. We do not and will not offer training for people who lack basic computer skills.)
The more you relate to our programs, the better. Ability to speak German a major plus.
This could be a good way to get a start here and get promoted to more important positions.
---
HOW TO APPLY FOR A POSITION AT WORLD FUTURE FUND
PLEASE SEND RESUME BY E MAIL TO helpwanted@worldfuturefund.net . YOU MAY ADDRESS YOUR E MAIL TO: Employment Applications
If your resume does not mention a key point related to our needs, it would be a good idea to mention it in the e mail. Don't hesitate to send us another e mail if you forget to mention something that you feel we need to know about your abilities.
If you do not wish your current employer to know that you are seeking a new opportunity, please let us know. All replies are handled in a very confidential manner. Only two people have access to the above e mail address.
We check e mail seven days a week so don't hesitate to e mail us on a weekend.
OUR FAX NUMBER IS NOT PUBLIC. WE DO NOT ACCEPT FAXES FROM PEOPLE WE DO NOT KNOW.
---