ADOLF HITLER UNITES GERMANY AND AUSTRIA 1938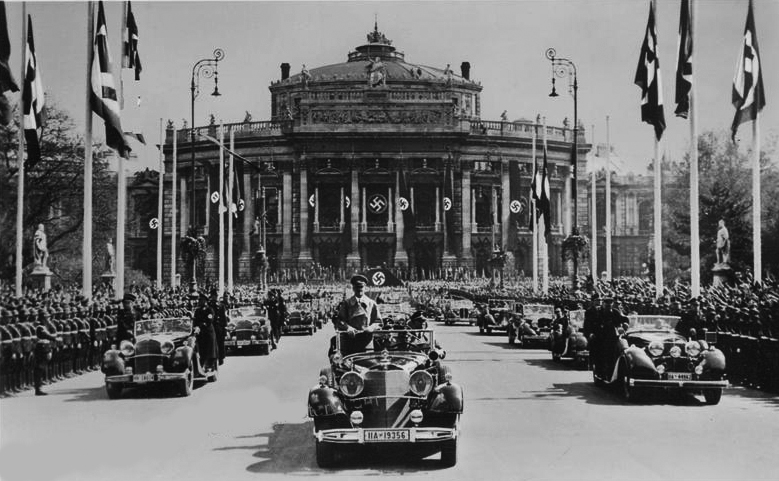 In 1919 the German members of the Austro-Hungarian Parliament voted for union with Germany.
This was denied by the victors in total contradiction of Wilson's promised "14 Points".
The idea of a union of all Germans was a key tenet of German nationalism for 100 years.
In March 1938 Hitler turned this dream into a reality.
German forces parade through Vienna, March 17, 1938. Millions of Austrians gather and cheer for Adolf Hitler and Germany.