ANCIENT ROOTS OF EASTERN TOTALITARIANISM
ONLINE TEXTS, LINKS AND BOOKS

法 家 經 典 文 學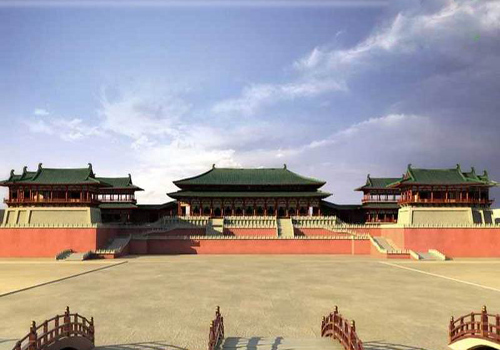 WORLD FUTURE FUND REPORT:
MAO TSE-TUNG ON LEGALISM AND LORD SHANG
HOW CHINA'S ANCIENT PAST HAS INFLUENCED ITS PRESENT
SHANG YANG (LORD SHANG) 商 鞅

Book of Lord Shang ( 商 君 書 ) Chinese Traditional Text 繁體文
WORLD FUTURE FUND EDITION - BOOK MARKS IN ENGLISH AND CHINESE
---
BOOKS ON LEGALISM
China's Legalists. The Earliest Totalitarians and Their Art of Ruling. Zhengyuan Fu. A very good summary of early Chinese political theory.
Autocratic Tradition and Chinese Politics Zhengyvan Fu. A history of the influence of legalism on Chinese history.
Chinese Thought by Herrlee G. Creel. By far the best study ever written of Chinese philosophy. Particular attention should be paid to Chapters VII, VIII and IX to understand the Asian mind. The influence of the totalitarian vision of Legalism on Chinese thought for thousands of years is not fully understood. The Chinese Empire, created in 221 B.C., was a fusion of Legalism and Confucianism. Chairman Mao was a great admirer of the first Chinese Emperor, who hated Confucianism and was a total Legalist. Indeed, modern "Communism" in China is really very much a continuation of some past trends.
Three Ways of Thought in Ancient China. Arthur Waley. A very interesting analysis of totalitarian roots of Chinese political philosophy.
The Book of Lord Shang: A Classic of the Chinese School of Law. Translated from the Chinese with Introduction and Notes by Dr. J. J. L. Duyvendak. University of Chicago Press.
The Works of Hsuntze. Translated from the Chinese, with Notes, by Homer H Dubs. Arthur Probsthain, London, 1928.
The Complete Works of Han Fei Tzu: A Classic of Chinese Legalism. Translated from the Chinese by W.K Liao. Arthur Probsthain, London, 1939
LINKS ON LEGALISM AND AUTHORITARIAN WORKS

Shen Bu Hai
Shen Dao
Han Fei Tzu
Han Fei Tzu: Biography and Quotations
Han Fei Tzu and Legalism
Han Fei Tzu: Legalist Views on Good Government
Han Fei Tzu: Selected Quotations
Shang Yang (Lord Shang)
Excerpts from The Book of Lord Shang (English and Chinese)
Biography of Lord Shang
Analysis and Historical Background of Chinese Legalism
Ethics of Legalism: Qin Empire and Han Dynasty by Sanderson Beck
Chinese Legalism: Definition and History
The Legalist Policies of the Qin
Legalism and the Unification of China
Confucianism and Legalism
The Qin Dynasty
First and Last Emperors: The Absolute State and the Body of the Despot