A GREEN NEW DEAL TODAY
AN IDEA WHOSE TIME HAS COME
A LOOK AT VARIOUS PLANS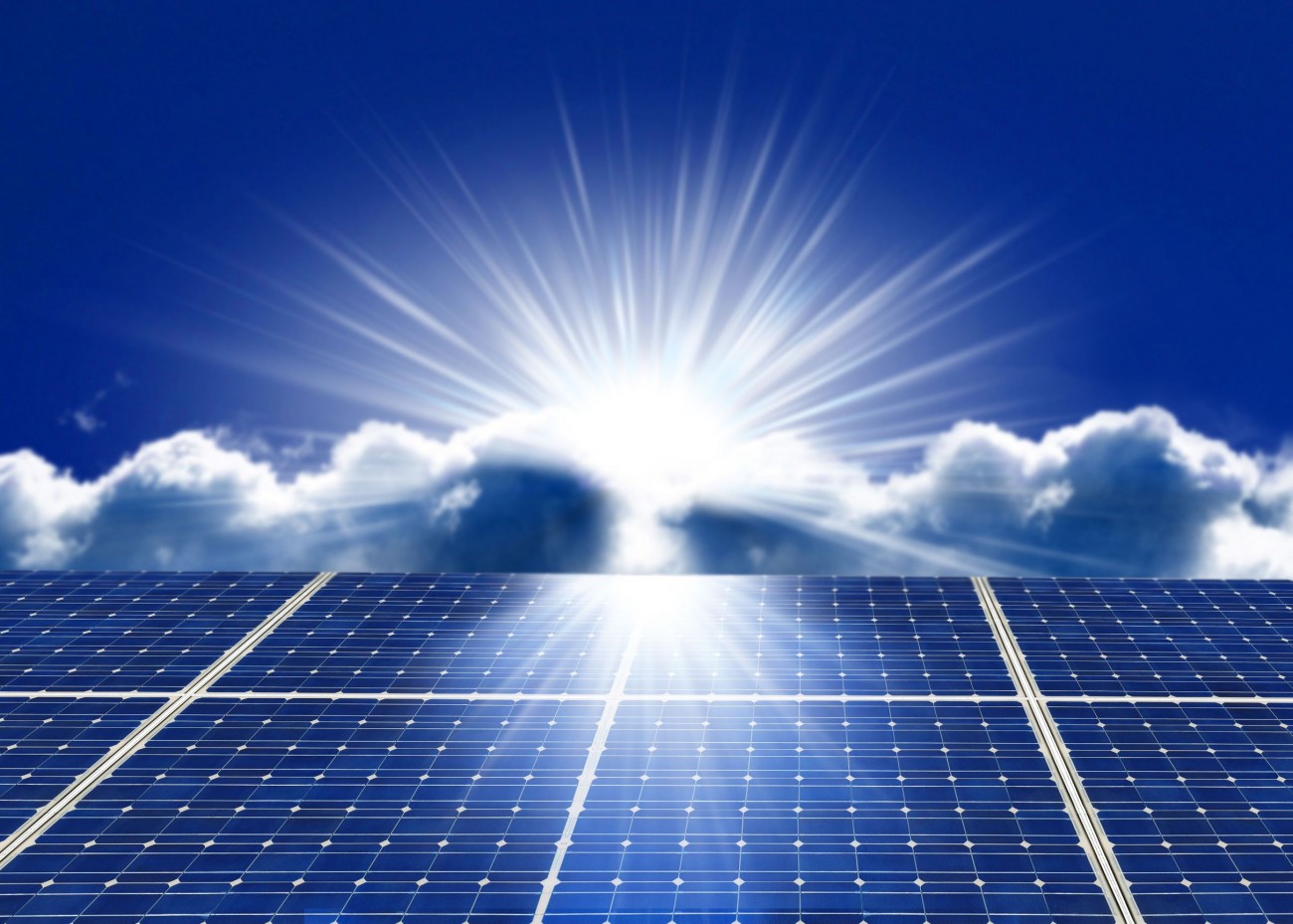 For several years, our organization has felt that our country needs a Green New Deal. So it's great that it's finally happening now. Support is growing in the United States for a Green New Deal. There are many different plans out there, but the Green New Deal is broadly understood as a rapid transition to a clean energy economy with a jobs program and a stronger social safety net. There is also an emphasis on decarbonizing the economy.
There has been increasing international pressure to reduce greenhouse gas emissions (like carbon and methane) after a report came out from the Intergovernmental Panel on Climate Change stating that humanity has just over a decade to get carbon emissions under control before catastrophic climate change impacts become unavoidable. (And in many ways, the damage has already been done). But there is definitely a great need to take action before the situation gets worse.
And even China, which is currently an environmental disaster, is pushing renewable energy policies. (Truth-out). So it's time that the United States does the same.
We have posted several of the prominent groups working on a Green New Deal plan below. The details of this need to be ironed out. But it's great that these plans are finally being put together and publicized.
---
SEE ALSO: The Need For a Manhattan Project on Renewable Energy (WFF Report)
---
DATA FOR PROGRESS
Data for Progress is a think tank that has laid out their own vision of a green new deal.
Here are some of the goals they have stated in their report:
100% clean and renewable electricity by 2035
Zero net emissions from energy by 2050
100% net-zero building energy standards by 2030
100% zero emission passenger vehicles by 2030
100% fossil-free transportation by 2050
Making clean air and clean water a national right.
Cutting methane leakage 50% by 2025
And there are many more that can be read below in Data For Progress's full report.
Links
Data for Progress Green New Deal Report
Data for Progress Official Site
Leadership Contacts
---
ALEXANDRIA OCASIO-CORTEZ AND THE GREEN NEW DEAL COMMITTEE
After the 2018 midterm elections, Alexandria Ocasio-Cortez launched a resolution to create a committee on the Green New Deal.
By the end of November, eighteen Democratic members of Congress were co-sponsoring a proposed House Select Committee on a Green New Deal, and incoming representatives Ayanna Pressley and Joe Neguse had announced their support. Draft text would task this committee with a detailed national, industrial, economic mobilization plan capable of making the U.S. economy carbon neutral' while promoting economic and environmental justice and equality, to be released in early 2020, with draft legislation for implementation within 90 days.
Links
H.Res.109 - Recognizing the duty of the Federal Government to create a Green New Deal (Read Ocasio-Cortez Deal Here)
Alexandria Ocasio-Cortez
Chief of Staff (Formerly with Justice Democrats)
---
JUSTICE DEMOCRATS
Justice Democrats is an American progressive political action committee that has the goal of getting more progressive democrats elected to Congress. The group helped engineer Alexandria Ocasio-Cortez's meteoric rise. They have supported her Green New Deal, along with policies such as a 70% tax on the super wealthy.
Two of Justice Democrats' founders, Saikat Chakrabarti and Corbin Trent, are senior staffers in her office. And Chakrabarti, her chief of staff, served on the board of Justice Democrats until he recently resigned.
Links
Justice Democrats Official Site
Justice Democrats About and Contact
Leadership Contacts
---
THE SUNRISE MOVEMENT
A week after the 2018 midterm elections, climate justice group Sunrise Movement organized a protest in Nancy Pelosi's office calling on Nancy Pelosi to support a Green New Deal.
Part of The Sunrise Movement's Green New Deal plan is the following:
Expand existing renewable power sources and deploy new production capacity with the goal of meeting 100% of national power demand through renewable sources.
Build a national, energy-efficient, smart grid.
Upgrade every residential and industrial building for state-of-the-art energy efficiency, comfort and safety.
Eliminate greenhouse gas emissions from the manufacturing, agricultural and other industries, including by investing in local-scale agriculture in communities across the country.
Eliminate greenhouse gas emissions from, repairing and improving transportation and other infrastructure, and upgrading water infrastructure to ensure universal access to clean water.
Fund massive investment in the drawdown of greenhouse gases.
Make "green" technology, industry, expertise, products and services a major export of the United States, with the aim of becoming the undisputed international leader in helping other countries transition to completely greenhouse gas neutral economies and bringing about a global Green New Deal.
Links
Details of the Sunrise Movement's Green New Deal Plan
Sunrise Movement Official Website
Leadership Contacts
---
A LETTER FROM MORE THAN 600 DIFFERENT ENVIRONMENTAL ORGANIZATIONS TO CONGRESS
Recently, more than 600 organizations, mostly environmental groups, have joined together to show their support for a "Green New Deal" in the United States. They sent a letter to Congress detailing today's urgent climate threat, and the immediacy of the response required.
The letter sent to Congress makes the following demands:
Halt all fossil fuel leasing, phase out all fossil fuel extraction, and end fossil fuel and other dirty energy subsidies.
Transition power generation to 100% renewable energy.
Expand public transportation and phase out fossil fuel vehicles.
Harness the full power of the Clean Air Act.
Ensure a Just Transition led by impacted communities and workers.

Uphold Indigenous Rights
Links
Official Letter From More than 600 Organizations (PDF)
---
THE NEW CONSENSUS
A policy group is being formed to support the progressive support for a Green New Deal.
The policy group is called "The New Consensus." The 501c(3) nonprofit will provide a policy platform that will underpin a Green New Deal. The two leaders of this group will be Desmond Drummer and Rhiana Gunn-Wright.
Demond Drummer is an organizer and tech guru, who is also the co-founder and executive director of CoderSpace, a youth tech mentoring and education program on Chicago's South Side.
Rhiana Gunn-Wright is a Yale graduate and Rhodes scholar. She served as a policy director for the campaign of Democrat Abdul El-Sayed, a first-time candidate who captured the attention of progressives across the nation in the Michigan Democratic gubernatorial primary. El-Sayed ran on an ambitious clean energy platform that called for a shift to all renewables by 2030.
Her LinkedIn also lists her as a design research fellow at ECMC (Educational Credit Management Corporation), a nonprofit operating in the area student loan bankruptcy management and loan collection.
Part of The New Consensus's plan is to do the following:
Set up a Climate Mobilization Office, ramping up funding for the Advanced Research Projects Agency-Energy, or ARPA-E, the Energy Department's research arm.
Create a "Green Bank," a public bank that would be used to invest in zero-carbon technologies under development in the public and private sector that need to be commercialized.
Decarbonize the economy by creating green jobs
Find ways for all sectors of the U.S. Economy to benefit from a carbonless or zero-carbon economy.
Links
New Consensus Official Website
Leadership Contacts
---
BERNIE SANDERS GREEN NEW DEAL
The focus of candidate Bernie Sanders' Green New Deal plan is to avert climate catastrophe and to create 20 million new jobs.
Some have even hailed Bernie Sanders' plan as the most progressive one on the table.
Here are the key goals of Bernie Sanders' Green New Deal plan:
- Reaching 100 percent renewable energy for electricity and transportation by no later than 2030 and complete decarbonization of the economy by 2050 at the latest.
- Ending unemployment by creating 20 million jobs.
- Directly investing a historic $16.3 trillion in public investment.
- Providing a just transition for fossil fuel workers.
- Declaring climate change a national emergency.
- Saving American families money by weatherizing homes and lowering energy bills.
- Supporting small family farms by investing in ecologically regenerative and sustainable agriculture.
- Providing justice for frontline communities – especially under-resourced groups, communities of color, Native Americans, people with disabilities, children and the elderly – to recover from, and prepare for, the climate impacts
- Committing to reducing emissions throughout the world, including providing $200 billion to the Green Climate Fund, rejoining the Paris Agreement, and reasserting the United States' leadership in the global fight against climate change.
- Meeting and exceeding our fair share of global emissions reductions.
- Expanding the climate justice movement.
- Investing in conservation and public lands to heal our soils, forests, and prairie lands.
- Making massive investments in research and development.
There are more details about each of these goals in the websites below. As well as a description of how the plan will pay for itself over a course of 15 years.
LINKS
Bernie Sanders' Green New Deal (Official Sanders Site)
Bernie Sanders's 'Green New Deal': A $16 Trillion Climate Plan (The New York Times, 8-28-19)
Bernie Sanders's Green New Deal, explained (Vox, 8-22-19)
Bernie Sanders' Green New Deal is the most progressive in the race (The Verge, 8-22-19)
---
RELATED LINKS
WORLD FUTURE FUND REPORTS
The Need For a Manhattan Project on Renewable Energy
Building a Real Economic Future
OFFICIAL
Letter of over 600 Environmental Organizations to Congress
Resolution For The Creation of a Green New Deal Committee
PLANS
Data for Progress Green New Deal Report
ORGANIZATIONS
BOOKS
Greening the Global Economy by Robert Pollin (on Amazon)
The book describes a program for building a global clean energy economy while expanding job opportunities and economic well-being.
In this book, the economist Robert Pollin shows that the objectives of a Green New Deal are possible.
NEWS ARTICLES
Green New Deal (Wikipedia)
The Green New Deal Is Happening in China (Truth Out, 1-14-19)
A Call for the Food Movement to Get Behind the Green New Deal (Common Dreams, 1-14-19)
The Green New Deal, explained (Vox, 1-7-19)
Ocasio-Cortez-backed Green New Deal sees surprising momentum in House (Think Progress, 11-28-18)
Meet the scholar crafting the 'Green New Deal' (E&E News, 11-27-18)
Michael Bloomberg Versus the Green New Deal (Truth-out, 2-10-19)
Alexandria Ocasio-Cortez's climate plan is the only one that matches scientific consensus on the environment (Quartz, 6-27-18)