JOURNEY TO MECCA FILM
IN THE FOOTSTEPS OF IBN BATTUTA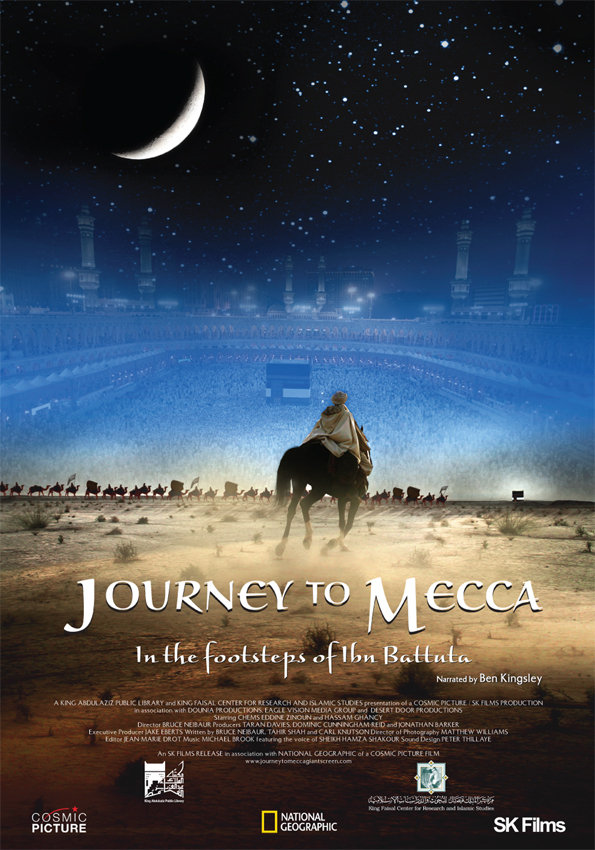 This is the story of one of the greatest explorers in human history.
In 1325, Ibn Battuta set off a journey from Tangiers to Mecca. His entire journey to Mecca and back took him almost 30 years.
In his travels, he went through 44 different countries.
He would travel a greater distance than Marco Polo.
See the film in the links below.
Journey to Mecca Film
Journey To Mecca Official Trailer (YouTube)
Watch Full Film Here (YouTube)
Buy the DVD for the Film Here (Amazon)
Information About Film (IMDB)
About Ibn Battuta
Ibn Battuta (Wikipedia)
Book: The Adventures of Ibn Battuta: A Muslim Traveler of the Fourteenth Century (Amazon)
Roads to Mecca
This is a different film than the one shared above. This is a film about the hajj.