CHEMICALS IN YOUR BLOOD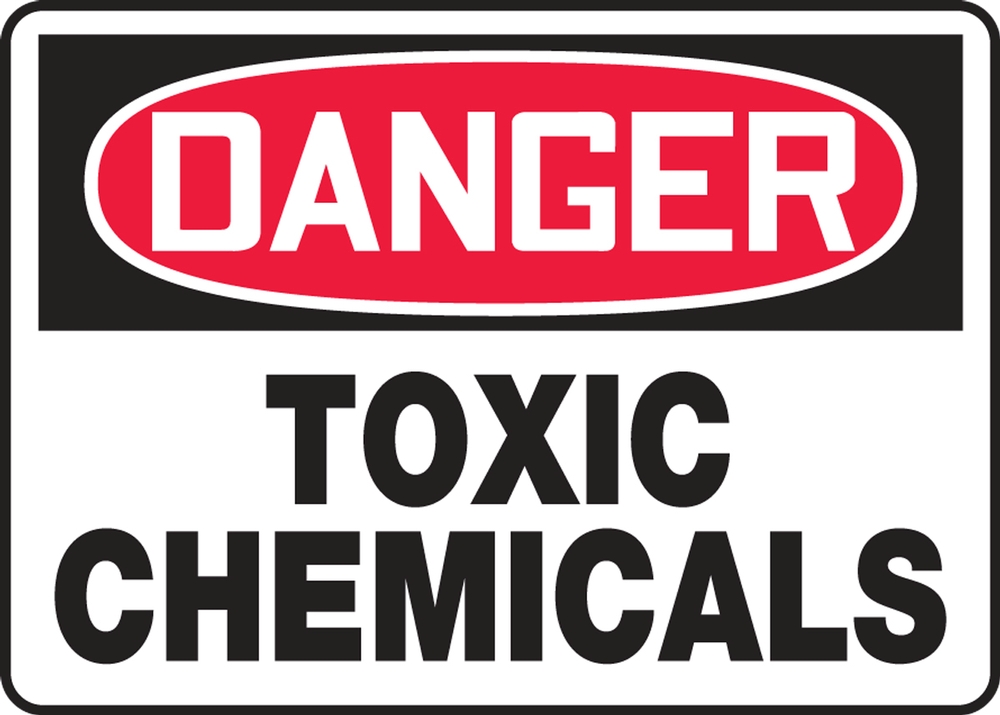 THE GRIM CONSEQUENCES OF 30 YEARS OF FAILURE IN
AMERICA'S CHEMICAL TESTING PROGRAMS AT THE EPA
SOME DOCUMENTARY LINKS

---
---
The EPA reported in 2007 that: "of the (top) 3,000 chemicals imported or produced by the United States ... 43% of these high production volume chemicals (HPV) have no testing data".
Things really have not improved much since then in spite of new law in 2016. America's track record on testing poisonous chemicals has been one of complete neglect to public health and safety. Most Americans assume that chemicals in everyday products such as shampoos and detergents have been tested. In this assumption, they are dead wrong. In its entire history, the Environmental Protection Agency has only succeeded in banning five substances (
New York Times
). Unlike pharmaceuticals or pesticides, industrial chemicals do not have to be tested before they are put onto the market. The Toxic Substance Control Act is also the only environmental statute that has not been updated only once since the 1970s. An audit in 2009 found that the
EPA was a failure on chemicals
. The report said that the EPA lacked basic information detailing whether a chemical was a health risk or not. There are now chemicals everywhere in our society; in our air, water, environment - and yes, even our blood
.
Under Trump the EPA actually obstructed efforts to implement many environmental laws.
We urge President Biden to demand a complete review of chemical testing at the EPA.
---
CHEMICALS IN THE BLOOD
Toxic Chemicals In 99% Of Americans' Blood (Clean Technica, 10-19-19)
It could take centuries for EPA to test all the unregulated chemicals under a new landmark bill (PBS, 6-22-16)
Dangerous Levels of Heavy Metals in Baby Food; USDA and FDA Must Act! (Beyond Pesticides, 3-15-21)
Industrial Chemicals Lurking In Your Bloodstream (Forbes, 1-21-10)
Biomonitoring Study Detects Toxic Chemicals in Health Care Professionals (Beyond Pesticides, 10-13-09)
Household Chemicals May Show Up in Blood (Web MD, 5-1-09)
CDC-National Report On Human Exposure to Environmental Chemicals (CDC 2009 Report)
Flame Retardant Chemicals Found In Babies Blood (USA Today 9-4-08)
Test Reveal High Chemical Levels in Kids' Bodies (CNN 10-22-07)
Chemical Body Burden (PBS)
Bill Moyer takes blood and urine tests to see just how many different chemicals
could be in the average persons body. The number is shockingly high.
Study - Toxic Metal Found in Human Blood and Breast Milk (Pub Med, 2005)

Americans Carry Toxic Pesticide Cocktail In Their Blood (Environmental News Service 5-12-04)
Debunking the Myths: Are there really 84,000 chemicals? (Chemical Safety Facts) (Chemical industry site.)
Pesticides are killing our sperm (Grist, 3-5-13)
Behind Mass Die-Offs, Pesticides Lurk as Culprit (Yale Environment 360, 1-7-10)
---
PLASTIC IN HUMAN INTESTINES
Microplastic in Human Stool (Reuters, 9-2-19)
Microplastics in Human Stool (The Guardian, 10-22-18)
Human Organs Can Absorb Microplastics, Say Scientists (Euro News, 8-19-20)
Study - Microplastics Reduce Lipid Digestion in Simulated Human Gastrointestinal System (Environmental Science and Technology, 8-14-20)
Study - Immunotoxicity and intestinal effects of nano- and microplastics: a review of the literature (Particle and Fibre Toxicology, 11-12-20)

---
KEY ORGANIZATIONS WORKING FOR REFORM
Safer Chemicals Healthy Families
Center for Environmental Health
Endocrine Disruption Exchange (Not active but useful site.)
---
---
ENVIRONMENTAL WORKING GROUP LINKS
100 Million+ Americans Exposed To Forgotten Toxics In Drinking Water (2-27-13)
A new EWG analysis has shown that water systems in 43 states that serve more than 100 million people have unwanted chemicals that elevate the risk of bladder cancer, miscarriage and other serious illnesses.
What The Chemical Industry Doesn't Want You To Know (9-15-08)
An article covering the existence of BPA, an artificial sex hormone, that exists in common household items (including baby bottles).

---
THE DANGEROUS LACK OF CHEMICAL TESTING IN AMERICA
Think Those Chemicals Have Been Tested? (New York Times, 4-13-13 )
Many Americans assume that the chemcials in their everyday products like shampoo and detergent are safe. That assumption is dead wrong.

EPA a failure on chemicals, audit finds (JSOnline, 1-24-09)
Is the Environmental Protection Agency doing enough to protect the environment and the American people from dangerous chemicals?
EPA veils hazardous substances (JSOnline, 12-20-08)
The U.S Environmental Protection Agency routinely allows companies to keep information about their chemicals secret, including compounds that have been shown to cause cancer and respiratory problems.
---
PESTICIDES
Types of Pesticides (EPA)
Dangerous Levels of Heavy Metals in Baby Food; USDA and FDA Must Act! (Beyond Pesticides, 3-15-21)
Pesticides are killing our sperm (Grist, 3-5-13)
Behind Mass Die-Offs, Pesticides Lurk as Culprit (Yale Environment 360, 1-7-10)
---
BEES
EPA Hands the Reins to Industry on Honey Bee (Beyond Pesticides, 3-21-13)
Feds Will Take Their Sweet Time Evaluating Pesticide Linked to Bee Deaths (Mother Jones, 4-12-13)
Pesticide Lobby Spends Millions To Defend Chemicals Tied To Bee Deaths (Huffington Post, 3-29-13)
Bee Die-Offs Linked to Pesticide Mixtures, Window of Exposure (Beyond Pesticides, 11-3-09)
---
FOREVER CHEMICALS
Many Americans fill up a glass of drinking water from their faucets not realizing that they are drinking "forever chemicals," compounds
which may take hundreds, or even thousands, of years to break down in the environment. They can also persist in the human body, causing problems.
Scientists have found links between a number of the chemicals and many health concerns—including kidney and testicular cancer,
thyroid disease, liver damage, developmental toxicity, ulcerative colitis, high cholesterol, pregnancy-induced preeclampsia and hypertension, and immune dysfunction.
High Levels Of 'Forever Chemicals' Found In Northern Virginia Water (DCist, 3-10-21)
The 'forever chemicals' fueling a public health crisis in drinking water (The Guardian, 2-3-20)
Forever Chemicals Are Widespread in U.S. Drinking Water (Scientific American, 1-22-21)
The 'Forever Chemicals' in 99% of Americans' Water (Environmental Working Group)
---
ENDOCRINE DISRUPTION CHEMICALS TESTING
Endocrine Disruptor Screening Program (EPA)
Hormone Disruptors Linked To Genital Changes and Sexual Preference (Living on Earth, 1-7-11)
---
CHEMICAL THREATS TO FISH
Toxic Substances Hydrology (USGS)
Tackling Fish Endocrine Disruption (USGS)
3 threats to the Potomac River with serious scare potential (Potomac Conservancy, 9-29-17)
---
ANTIBIOTIC RESISTANCE
The Antibiotic Resistance Crisis (NCBI)
Antimicrobial Chemicals Are Associated with Elevated Antibiotic Resistance Genes in the Indoor Dust Microbiome (NCBI)